Posted by: Mike Fernandez 2 months, 1 week ago

Design Mart & Keystone Alumni Collaborate On Memorial Tribute To Legendary Coach Vince Dooley
Keystone Memorials of Elberton, Georgia, has constructed many granite projects on the University of Georgia campus including walls, an Olympic Memorial, an Alumni Memorial, bases for statues, several signs, and the popular statue of UGA's famous bulldog mascot located in Sanford Stadium. UGA alumnus Tom Oglesby and sons George and Ross, also UGA alumni, have collaborated on several projects with Design Mart in the past. Joe and Mike Fernandez, both UGA alumni, were glad to help with a design for a memorial to legendary UGA Coach Vince Dooley.
Posted by: Mike Fernandez 7 months, 1 week ago

MB News Monument Builders of North America
April 2023
Conversations About Cremation Issue
Posted by: Mike Fernandez 8 months, 1 week ago

Thanks to everyone who dropped by to see us in Memphis earlier this month at the Monument Builders of North America show in Memphis.  It was great to see familiar faces and make some new friends.  There was a lot of interest in our Online Monument Designer, and we ran demos constantly during the show.
Posted by: Mike Fernandez 1 year, 3 months ago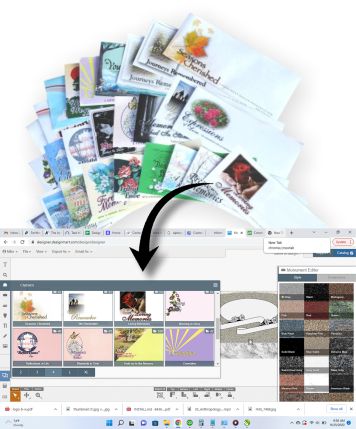 During the month of September we're offering active subscribers to Design Mart's Online Monument Designer & Catalog a free Brochure Starter Kit. All of the brochures are included in the Online Catalog & Designer.
Posted by: Mike Fernandez 1 year, 5 months ago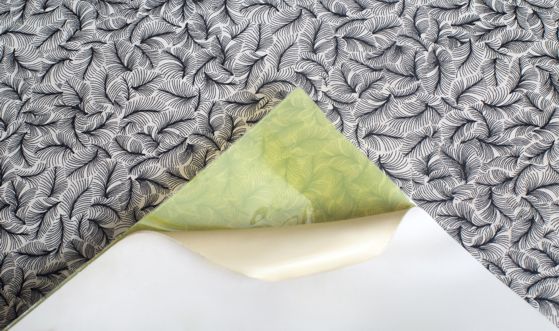 Design Mart has provided pre-cut stencil since the days of plastic cutting plates back in the 70s. This generation's digitally pre-cut stencils allow unprecedented customization and creativity, and we're here to help you through the creation and cutting process.