The name is all anyone in the memorial industry needs to hear. The very name itself is synonymous with quality art and craftsmanship. From prominent Washington, D.C., monuments to incredible personal memorials, the McNeel Marble & Granite Company was the authority in early to mid-twentieth century stonework. This rare collection of distinctive work is the result of the study and work of some of America's most noted designers, architects and craftsmen, and is thought by many to be the most comprehensive collection ever assembled.
McNeel is easy to use. A working knowledge of Windows is all you need. This collection is compatible with Adobe Acrobat Reader™, which is included on the DVD for computers that do not already have it, and it gives you the ability to select pages, zoom in or out, print and more. The price for this DVD is $499 + shipping and handling.
Helpful Cemetery Lot Planning Guides & Outstanding Monuments

Their sales books were masterpieces, and they remain one of the most sought after monument resources today. McNeel books in good condition are valued at $1500 to $2500. Even worn, poor quality copies are valued at $150 to $500. After working with the Library of Congress,* Design Mart undertook the task of formatting the book for DVD making it affordable and user-friendly.
War Memorials, Mausoleums & Blueprints, Crosses & More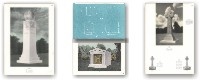 The McNeel book is by far the most comprehensive and artistically appealing monument resource available to the monument industry. Its 336 pages feature painstakingly created airbrush drawings and photographs of many styles of monuments including benches, boulders, civic monuments, columns, coping, crosses, entrances, festoons, large and small monuments, ledgers, markers, mausoleums (including blue prints), monoliths, public monuments, sarcophagi, screens, shafts, slabs, statues, war memorials, and sun dials. There is also a wealth of information on epitaphs, lettering symbols and insignia as well as a guide to cemetery lot planning.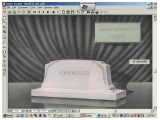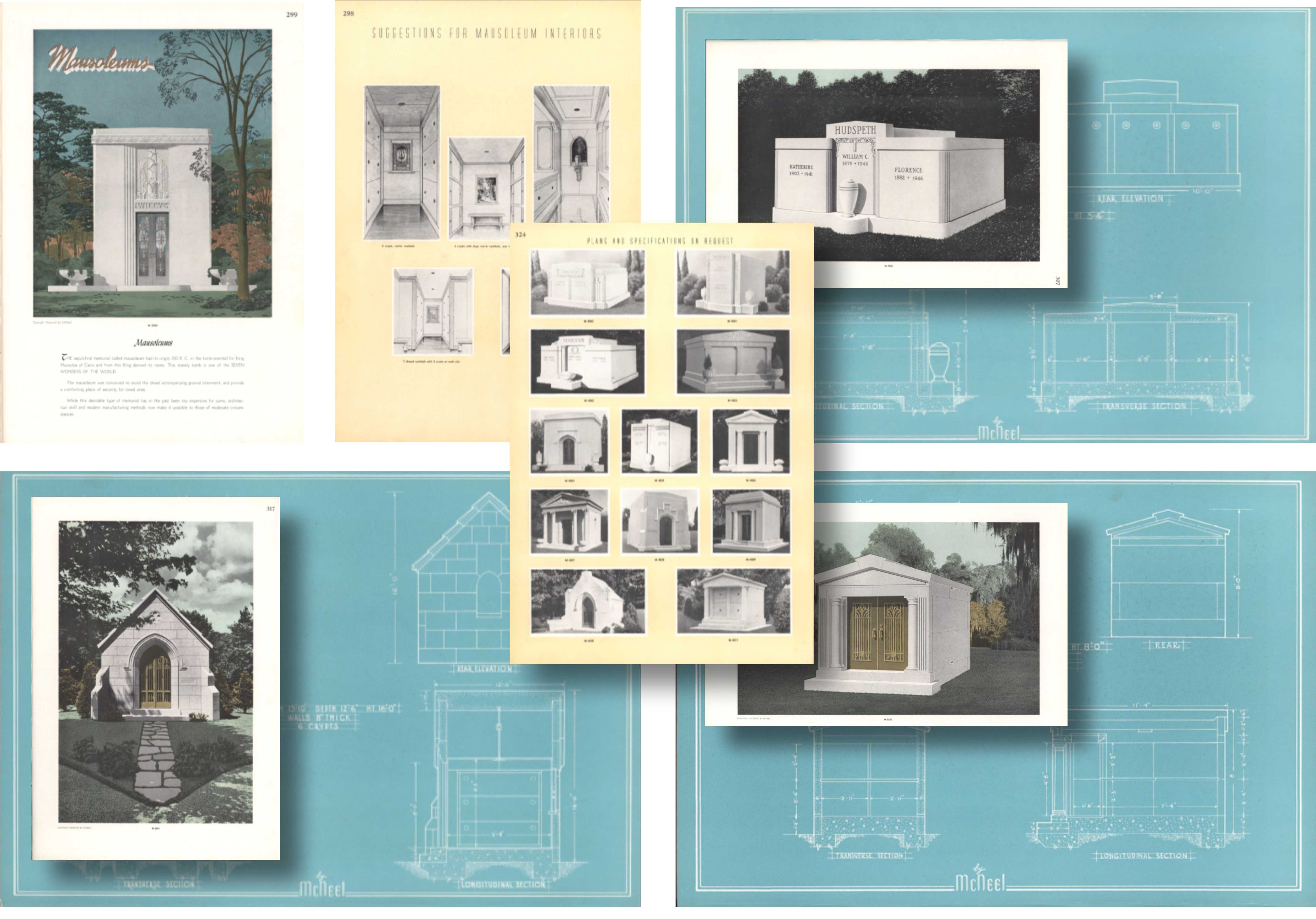 Contact Design Mart for discounts on multiple copies. Click Here To Order
* In 1996 Design Mart requested a search on the McNeel book through the Library of Congress. The search determined that the copyright issued in 1942 had not been renewed at the end of its 28 year term as required by the 1909 law. If the copyright had been renewed in 1970, current laws, passed by Congress in 1976 and enacted in 1978, would have applied to the McNeel book. The book may be reproduced; however, the CDs compiled by Design Mart are registered, copyrighted and protected from duplication as collective and derivative works. Eckes v. Card Prices Update, 736 F.2d 859 (2c Cir. 1984); Dow Jones & Company v. Board of Trade of the City of Chicago, 546 F. Supp. 113 (S.D.N.Y. 1982). U.S.C.A. sec. 101 (1977).