D-Mart's Other Fonts
Design Mart offers a variety of fonts in other formats for use with applications that do not use TrueType fonts.  Before ordering please request a demo/test font to ensure compatibility. 
When you purchasefonts from Design Mart we can provide free help with basic installation and setup questions at no charge. You will also recieve an email with step by step installation instructions.
Please scroll down to see previews of the fonts in other formats
Need help identifying a font?  Click here.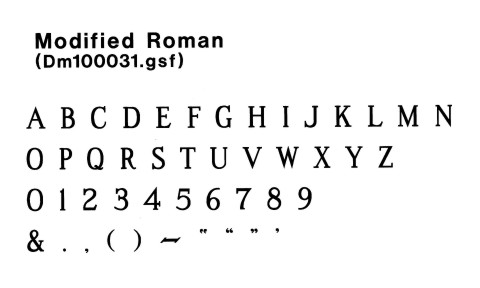 Modified Roman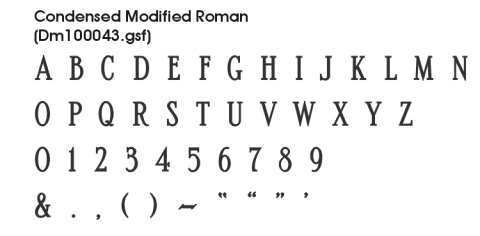 Condensed Modified Roman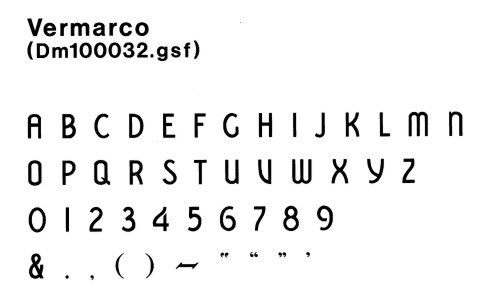 Vermaco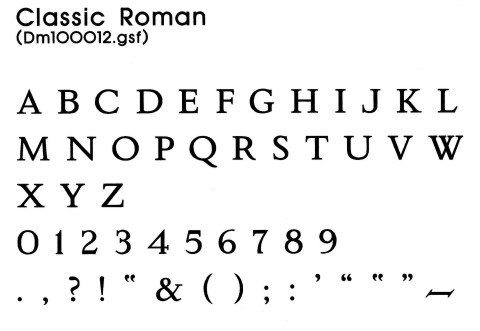 Classic Roman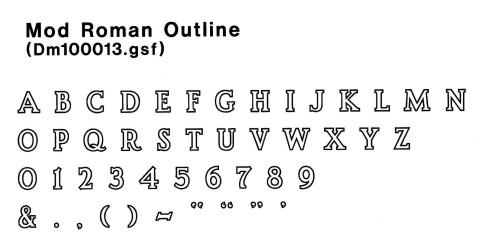 Mod Roman Outline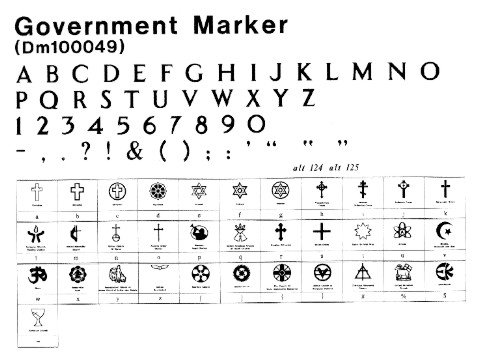 Government Marker
Design Mart's Government / Veteran Marker font for Gerber includes a complete library of approved faith icons that may be accessed by keystroke. The font contains 34 icons for the following faiths: Christian/Latin Crosses (3), Christian Church, Presbyterian Cross, Russian Orthodox Cross, Lutheran Cross, Episcopal Cross, Unitarian, United Methodist, United Church of Christ, Aaronic Order, Mormon, Reorganized Church of Jesus Christ of Latter-day Saints, Native American Church of North America, Serbian Orthodox, Greek Cross, Bahai 9-Point Star, Jewish/Star of David (3), Muslim, Buddhist, Hindu, Konko-Kyo, Sufism Reoriented, Tenrikyo, Seicho-No-le, World Messianity (Izunome), United Church of Religious Science, Christian Reformed Church, United Moravian, Eckankar, and Atheist. Icons are also available as a separate PLT file for $99.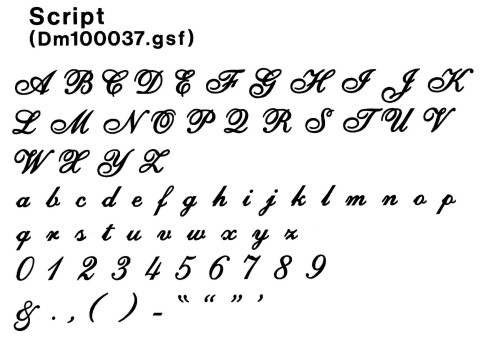 Script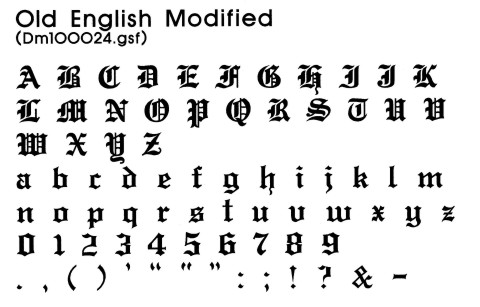 Old Englist Modified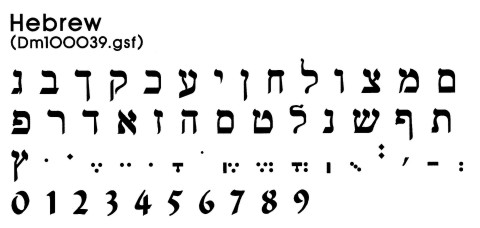 Hebrew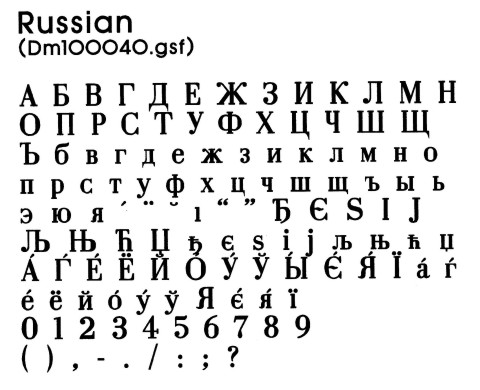 Russian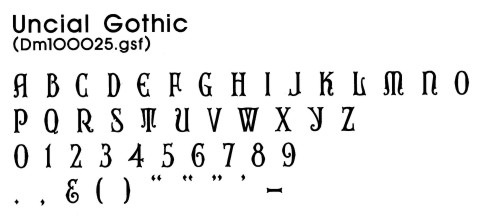 Uncial Gothic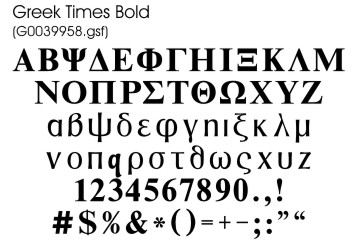 Greek Times Bold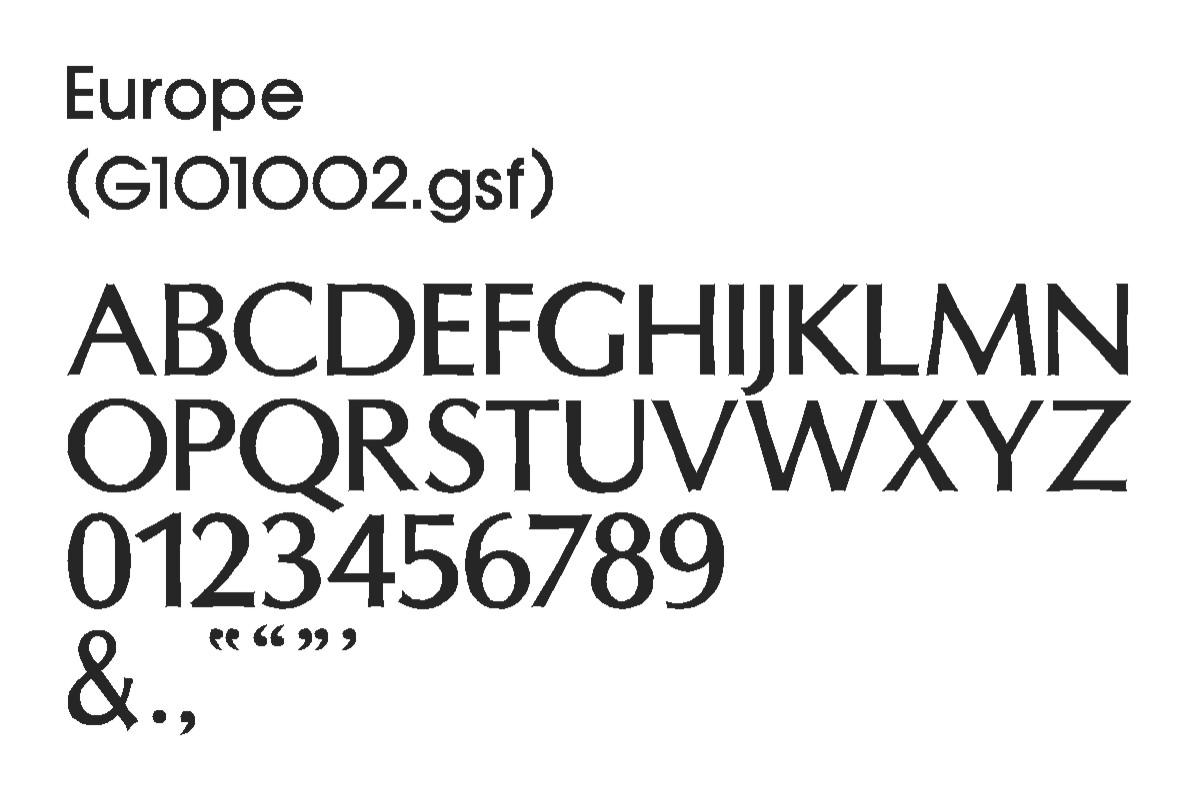 Europe
Arabic-Farsi t0383381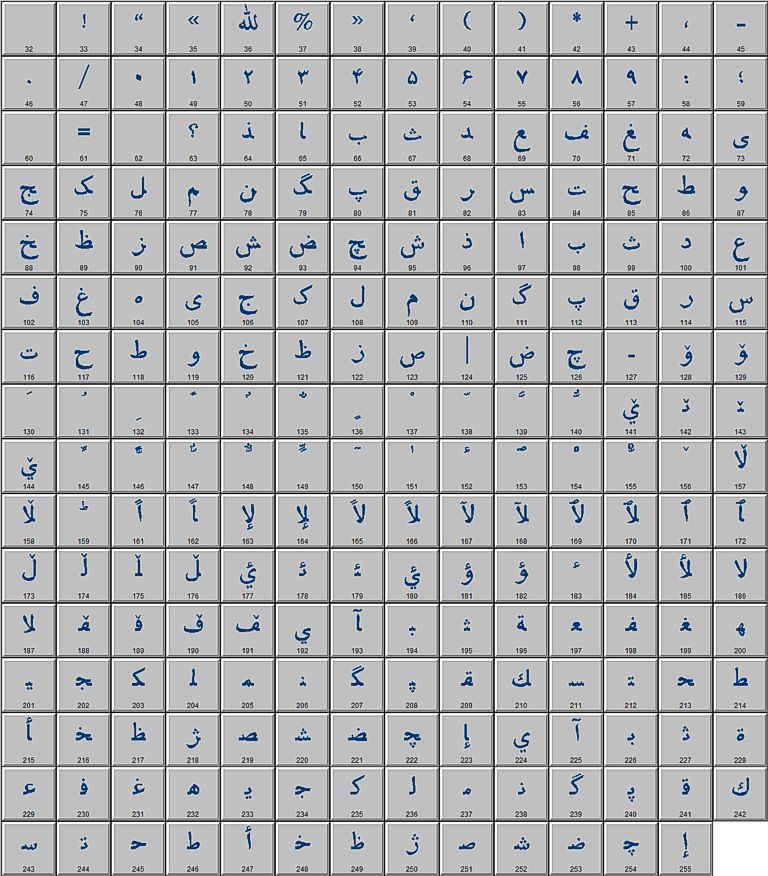 Instructions:
- Before typing select Titus Arabic-Farsi from the Font Selector window.
- With the Text tool (T) selected click on the page where you want text to appear.
- Type any letter to get started.
- Use the Selection arrow to double-click the character you just typed.
- The Enter/Edit Text window will open.
- Click "F3/Fonts".
- The Font Select window will open.
- Click "F9/ViewFont".
- Font View will appear.
- Scroll through characters and make note of the number below each character you wish to use. For exampl 65, 66, 67.
- Close Font View after writing down all character numbers.
- Type type characters click on the page with the Text tool (T).
- Press and hold ALT and type, WITH NUMBER PAD, 0065 and release the ALT key.
- Your character will appear. Note: All characters must be four digits. Add on or two zeros to the beginning of the number to ensure four digits. For example 65 will be type ALT+0065.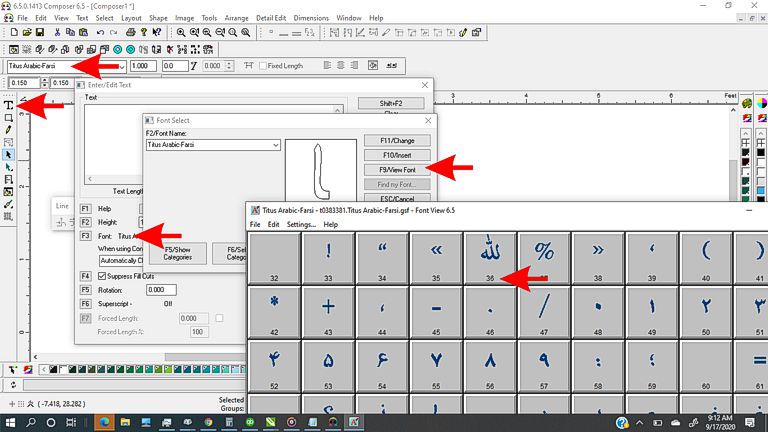 Non-English fonts can have hundreds or even thousands of characters.  In our last attempt, Gerber could not convert Chinese into a Gerber font.  Therefore, Gerber users are required to use the TrueType versions of these fonts in another application such as Word, Corel Draw, Inkscape, etc. along with Windows Character Mapping.  You will see an explanation of Character mapping on the TrueType fonts page near the Chinese and Arabic fonts.