Color Kit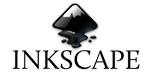 Design Mart's new Color Kit Tutorial helps users of all popular CAD and Illustration programs to take advantage of the powerful, open-source Inkscape application to create photo-realistic renderings of vector files.

Design Mart's Color Kit includes granite fills in:
Blue/Gray
Pink
Red
Black
Mahogany

Each color has three textures:
Other colors may be added if a large sample of an entire piece of granite is emailed to us. A small sample (several inches) will not work. Small images result in tiled images across the face of the monument, and don't look as realistic as large samples. In addition, granites with variegation or streaks should repeat in small tiles across the face of the monument. From a large sample of a polished granite we can create frosted and rock pitch textures for you.
Color Kit also has a selection of photographic backgrounds, or you may also import your own.

A 38-minute video tutorial on DVD teaches you how to:
Prepare your work in your CAD/Illustration application
Save your work to be opened in Inkscape
Locate and download/install Inkscape
Open and set up workspace in Inkscape
Load granite colors and textures
Select portions of drawings to apply polish
Select other portions of drawings to apply rock pitch
Select other portions of drawings to add frosted or sandblasted finishes
Apply color to sunken sandblast lines and lettering
Add background graphics
Import logos and create sales contracts on the color proof
Print your work
Export your work for email as an image or PDF

Design Mart's Color Kit also includes working vector/CAD files for those who want to use the same drawing as the one used in the video tutorial.
Watch a brief summary HERE to learn more about our Color Kit for Gerber and Inkscape.
Contents of the Color Kit:
Granite fills and textures
A working example monument file in PLT format
38-minute instructional video
Price: $399.00 plus shipping & handling.